1. Is your advertising message clear?
In campaigns, the focus is often too much on the product. This makes it difficult for the viewer to understand the message behind it and get them to do something. It is better to focus on the practical benefits of the product (from the customer's point of view). You can read more about this topic here: Marketing Features vs. Benefits.
Misleading advertising generates little response. Or even worse: it generates too many false responses. We know this, especially from cases where the advertising message leaves a lot of room for interpretation. Here is an example: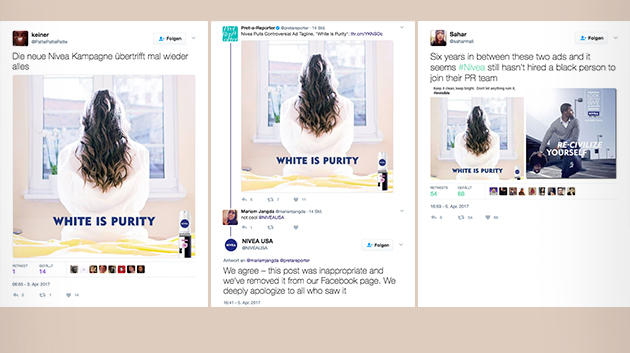 2. Have you defined specific goals?
Without defining specific goals, you hardly move from the spot. And yet, every now and then there are campaigns where the viewer wonders about the meaning and purpose. Sometimes, however, you don't notice it at all. This was the case with "National Bunny Ears Day": as part of a campaign, Nesquik promoted an app that added furry ears to portraits it had taken. Nice idea, but there was no call to action beyond that. The whole thing resulted in just two Instagram posts and nine mentions on Twitter.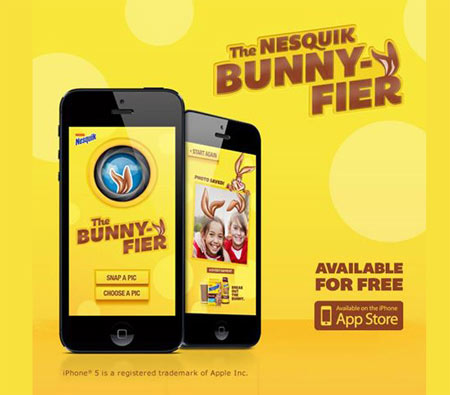 3. Are you aligning your ads correctly?
Very often, ad spend is burned because the targeting is incorrect. If you are starting from scratch, take enough time to analyze target customers on the basis of various characteristics. Test different target groups on a small scale and only scale up if one group performs particularly well. Fine-tuning is often possible using exclusionary criteria. This approach takes time, but it is essential.
If targeted segmentation is not possible on the advertising platform, use Similar Audiences based on existing retargeting lists. This way, you can reach users with similar demographic and behavioral profiles as your website visitors.
4. Do you group your ads?
In principle, it makes sense to create different ad groups. This helps you to test different target groups (and keywords) in parallel. In addition, groups help you to keep track of your ads.
5. Do you coordinate all relevant channels?
Have you ever noticed that big brands abroad often run completely different campaigns? Of course, this is not optimal for the advertising effect. It is much more important to place consistent advertising messages on the channels of a country. So if you don't want to damage your brand, keep an equal eye on all the relevant channels.
SAP determined the success of such multichannel approaches in an international survey back in 2014:
Mehr Umsatz: 74 %
Bessere Akquise und Loyalität: 64 %
Wettbewerbsvorteile für Marke: 62 %
Bessere User Experience: 57 %
6. Are you using high-quality ads?
Google has been offering "Responsive Ads" as part of its advertising network since 2016 – but unfortunately, they don't look particularly appealing. Animated HTML5 ads look really professional. This technology is the basis for almost all ads you encounter on the web.
Unfortunately, producing HTML5 ads is not that easy. Tools like the free Google Web Designer are helpful, but still rather made for skilled web designers. So, if you want high-quality ads, it is best to hire experts. Also, it is highly recommended to use high-quality graphics.
7. Are you measuring campaign success correctly?
When it comes to measuring PPC campaigns, the click-through rate (CTR) is undoubtedly the main focus. Since success in online marketing has many facets, it's also worth taking a look at a few other metrics:
Dwell time, bounce rate, and pages per visit:
Both values show to what extent you are targeting your ads correctly. Scale up your budget only after you've identified the best-performing targeting.
Quality Score:
For Google Ads, the Quality Score plays a major role. It significantly determines the cost per click (CPC) and is also strongly influenced by the CTR, dwells time, and bounce rate.
Cost per conversion:
If you (hopefully!) have a conversion goal, pay additional attention to this value. If it gets out of hand, you will burn a lot of money unnecessarily.
Note that changes to the campaigns usually have a delayed effect on key figures. For significant statements, the population should also be large enough. A CTR of 25% with only 20 views is certainly not meaningful.
Conclusion
The potential of a successful PPC campaign is huge. But there are countless pitfalls. High wastage is the result. If you want to profit from a dream ROI, you have to take a closer look at the topic. That's why we've put together these basics about PPC campaigns for you.